Monday, August 29, 2005 at Noon
Mission and 24th Streets

THE MUNI FARE STRIKE STARTS SEPTEMBER 1.
WE ARE NOT PAYING MORE TO WAIT LONGER.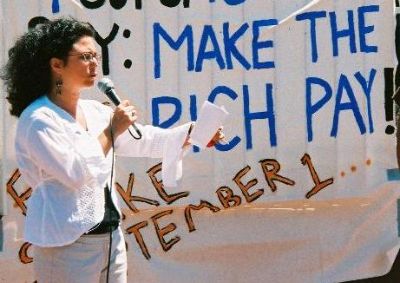 While politicians pick the pockets of MUNI riders, cut service and layoff drivers, they give away millions to downtown corporations and the rich. Basta!


Photo:
Renee Saucedo,
La Raza
Centro Legal*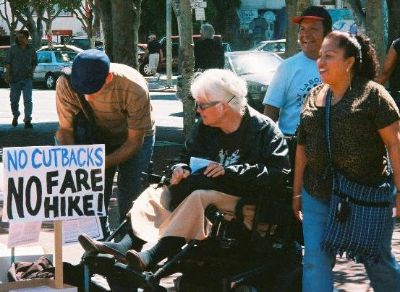 Press Conference speakers included:

Maria Christina Tapia,
Mujeres Unidas*

Alicia Schwartz,
POWER
(People United
to Win Employment Rights)*

Renee Saucedo,
La Raza Centro Legal*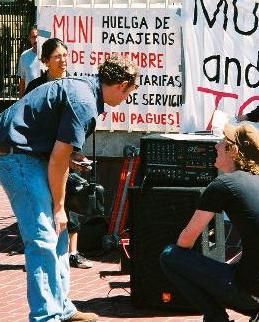 Bob Planthold,
Disabled Transit Advocate

Leroy Moore,
Race & Disability Columnist,
POOR Magazine/PoorNewsNetwork*

Michael Lyon,
Gray Panthers*

Alejandra Lopez,
Social Strike*

Luis Herrera,
St. Peter's Housing Committee*

Tiny Gray-Garcia,
POOR Magazine/PoorNewsNetwork*

Silvia Flores,
Familia Immigrantes*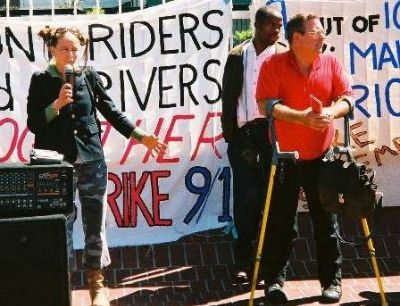 Riva Enteen,
National Lawyers Guild*

Guillermina Castellanos,
Women's Collective*

Jose Alfaro,
San Francisco Day Labor Program*

(*Organizations listed for identification only.)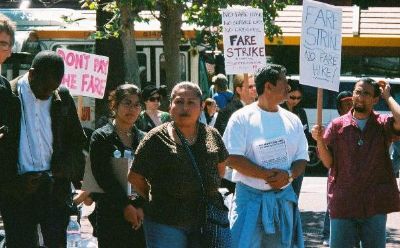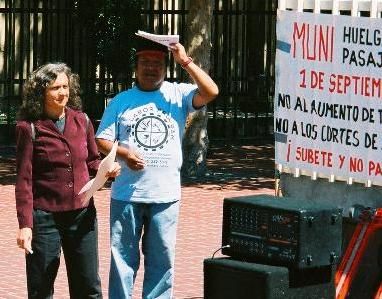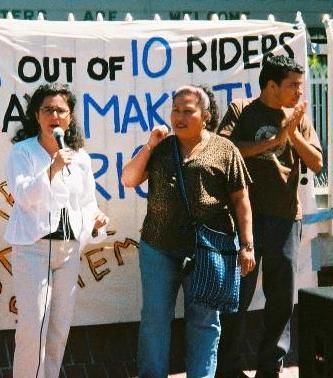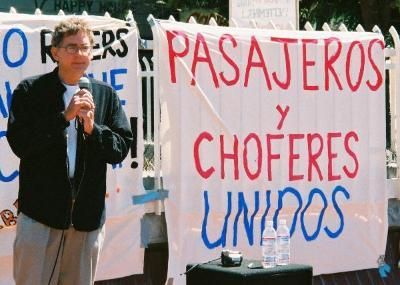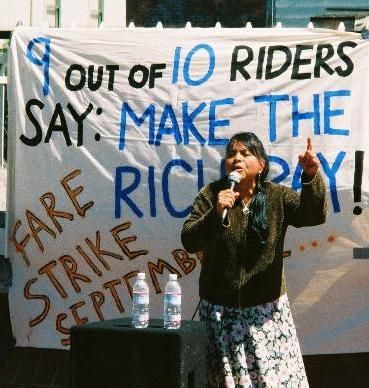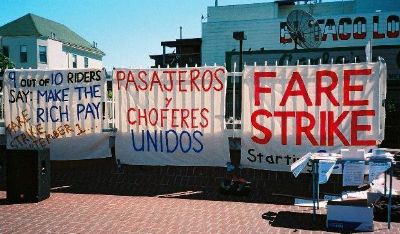 Photos courtesy of Marc Norton and Robert Livingston.